Control systems for electric vehicle charging stations
Since 2016, we have been working on the development and applications of the control system for DC fast charging stations and AC chargers. The control system is based on the self-developed modular real-time software HATEL EVSE, originally used for industrial protocol converters. The system also includes special HW equipment (controllers) for charging according to the CHAdeMO and CCS standards.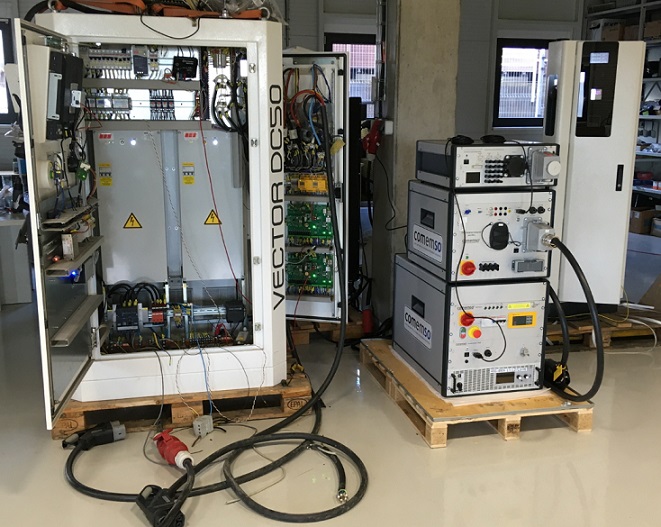 Development workplace
Basic functional properties
Charging support according to the standards of CHAdeMO , CCS combo 2, socket Type 2.
Dynamic power control via OCPP, IEC 104, binary inputs, Modbus TCP, Modbus RTU
Authentication support - communication with RFID / NFC readers, POS - contactless payment terminal.
Local user interface - support of kiosk with HDMI touch screen.
Communication with standard backend - OCPP 1.5S / 1.6J.
Remote web management.
Galvanically isolated I/O, Ethernet, RS485, USB, measuring inputs.
Our control systems are used, for example, by the following charging station suppliers: