---
---
ON-LINE EVALUATION OF LINE TRANSFER CAPACITY - AMPACITY
Features:
The line ampacity is defined as the highest current that will not disrupt technical and safety limits.
Continuous measurement of voltage and current synchrophasors in both line ends.
High accuracy GPS time synchronization of measuremet.
Off-line and on-line evaluation of series line resistance and average line temperature.
Calculation of real line ampacity and difference above the static limit.
Flexible addition to the existing measurements.
PMU conforms to IEEE-C37.118 standard.
Influence of weather conditions: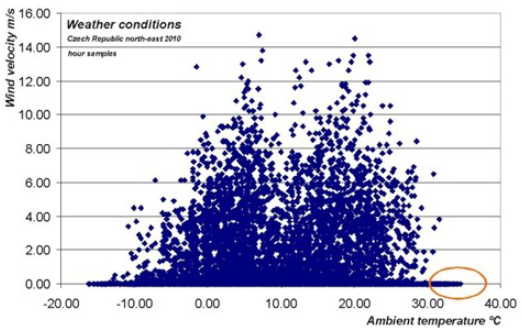 Application benefits:
Utilisation of reserve in the use of power networks.
Use of higher line capacity particularly in the winter season.
Saving of investments in the building of new lines.
Use of full line ampacity in solving critical and emergency situations.
Example of line current and ampacity: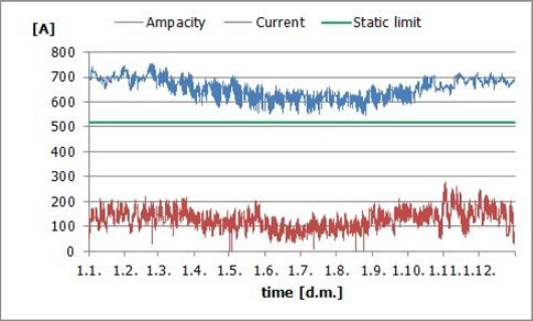 Line utilization and ampacity: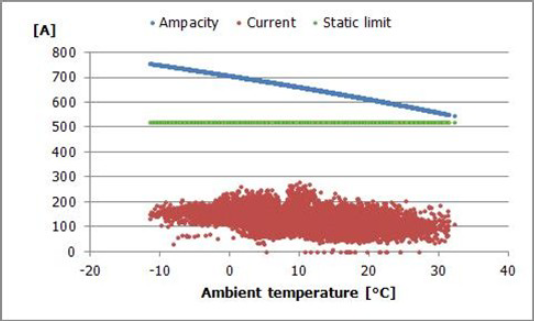 Terminal - Phasor Measurement Unit(PMU) specification:
Stand alone unit with in-place compute functions, storage option and remote parameterization.
Fast parallel measurements — typically 10 kHz.
Various measurement inputs for range of instrument transformers.
8 inputs per terminal.
GPS time synchronization - phase precision < 0.1°, voltage and currents precisions < 1%.
Wide range of communication options on physical layer (Ethernet, RS-232, GSM/GPRS) and standard protocols (e.g. IEC-68570-5-101/103/104, IEEE-C37.118) implemented.
Conforms to EMC standards for industrial environment.

Download this sheet
---
Realized by webservis.cz