---
---
SUPPORT OF SWITCHING IN DISTRIBUTION POWER NETWORKS
Features:
Continuous measurement of voltage and current synchrophasors by Phasor Measurement Units (PMUs).
Possibility to set an arbitrary node as reference measurement.
Continuous supervision on exceeding of the angle limit.
Generation of warning in the case of angle difference above limit.
Estimation of the balancing current in the case of switching.
Immediate transfer of data to central station via LAN.
Visualization of data by client software.
Data presentation in graphical, tabular or trend form.
On-line comparison of phase angles in various places of distribution network.
Typical measurement scheme: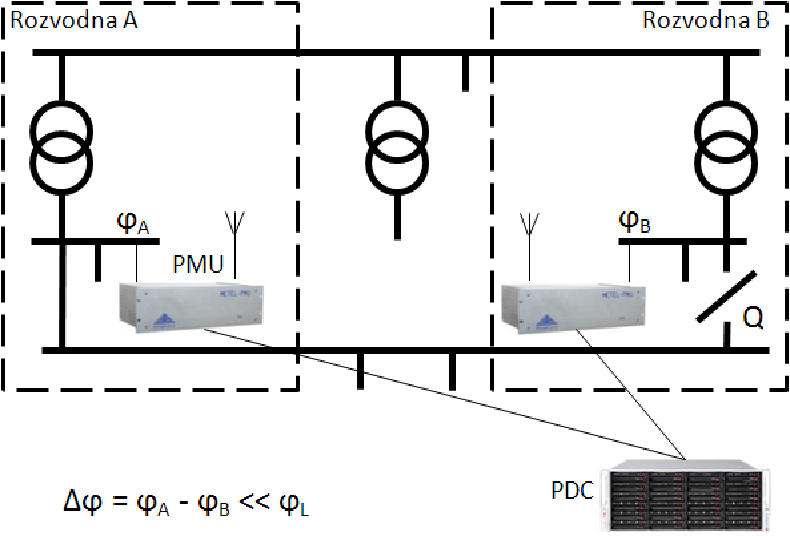 Application benefits:
On-line support for dispatcher switching decisions in distribution network.
Exclusion of faulty switching caused by big difference of voltage angles.
Limitation on non-delivery occurrence.
Reduction of time required for power supply renewal after power cut.
Improved economy of power supply.
Flexible and user-oriented solution.
Database data archive for later analysis of events in network.
Typical SW application characteristics:
On-line comparison of voltage phasors (amplitudes, angles, frequencies) in the location of switching elements.
Optional combination of table, graph, trend or map views.
User definable levels for secure and insecure switching operation.
Data trends for later analysis.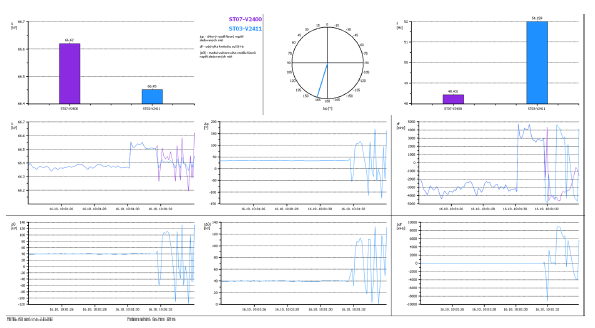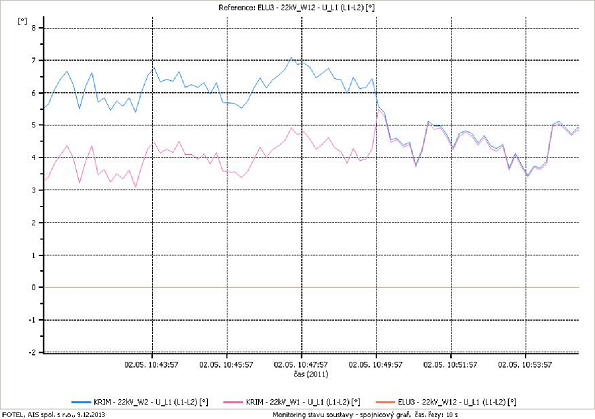 Terminal – Phasor Measurement Unit (PMU) specification:
Stand alone unit with in-place compute functions, storage option and remote parameterization.
Fast parallel measurements — typically 10 kHz.
Various measurement inputs for range of instrument transformers.
8 inputs per terminal.
GPS time synchronization - phase precision < 0.1°, voltage and currents precisions < 1%.
Wide range of communication options on physical layer (Ethernet, RS-232, GSM/GPRS) and standard protocols (e.g. IEC-68570-5-101/103/104, IEEE-C37.118) implemented.
Conforms to EMC standards for industrial environment.

Download this sheet
---
Realized by webservis.cz