---
---
DETECTION OF THE ISLAND OPERATION
Features:
On-line detection of separation of network part.
On-line monitorig of behavior of the separated network parts (islands).
Support of the reconnection of separated part back to the network.
On-line monitoring of frequencies and angle differences.
Support of the synchronization process.
Continuous measurement of voltage and current synchrophasors in mupltiple network nodes.
Example - island creation and reconnection: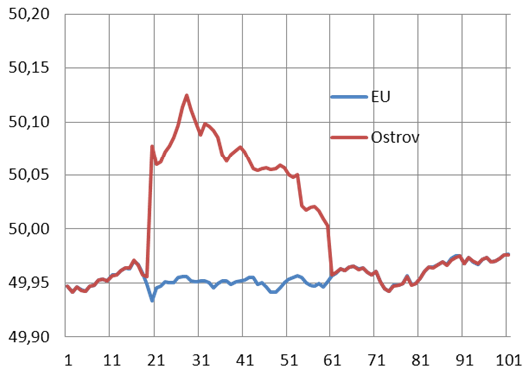 Application benefits:
Supervision of network integrity.
Generation of event in aproaching the stability limits.
Monitoring of behavior of separated network parts.
Solution support in problem situations.
WAMS system support for detection of island operation: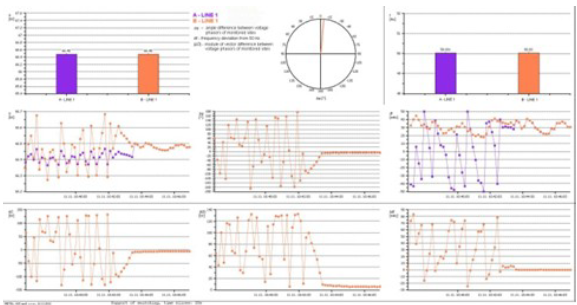 Island creation and reconnection:
Terminal – Phasor Measurement Unit (PMU) specification:
Stand alone unit with in-place compute functions, storage option and remote parameterization.
Fast parallel measurements — typically 10 kHz.
Various measurement inputs for range of instrument transformers.
8 inputs per terminal.
GPS time synchronization - phase precision < 0.1°, voltage and currents precisions < 1%.
Wide range of communication options on physical layer (Ethernet, RS-232, GSM/GPRS) and standard protocols (e.g. IEC-68570-5-101/103/104, IEEEC37.118) implemented.
Conforms to EMC standards for industrial environment.

Download this sheet
---
Realized by webservis.cz